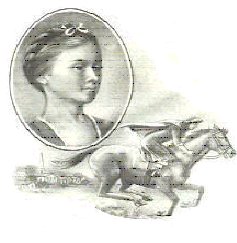 Sybil Ludington 50K-Race Date April 24, 2010




Photos 2010
Arnstein Rockets to Win at Sybil Ludington 50K
No Sweeney - Bob or Jim - before the start this year, so the race looked wide open. Nobody seemed to know who the little guy was, even though he took off like a rocket and was never challenged. The guy was Mike Arnstein, only 5' 4" of him but a power package definitely. As the race went on he seemed to get stronger and faster. At the finish his lead over second place Byron Lane had lengthened to 17 minutes.It turned out that Mike had warmed up for Sybil by running the Boston marathon in 2:28 on Monday, 5 days before Sybil. A visit to Mike's website after the race provided some interesting details: 4 time finisher of the Hawaii triathlon (PR 9:43), a 50 mile PR of 5:50 last year, eats only raw vegetables and fruit. Is known as a "fruitarian". (I did not make this up).
Mike's strong showing cast a shadow over Byron Lane's solid second place finish in 3:48. What was intriguing about Byron's performance was its remarkable consistency with his prior two Sybils: 3:49 in both 2009 and 2008. Any improvement is nice. Right? Nice going, Byron!
Jason Friedman, from New Paltz, took third and Thomas Glenn squeezed under the 4 hour mark for fourth.
Steve Sweeney - father of past winner Jim - demonstrated the genes which helped power his son to his fine results in this race in the past. Steve, despite his 50-59 seniority, was able to scoop the prize for 1st Master which goes to the first runner forty and over.
The first place woman was Jacque Schiffer who seemed delighted with her 4:58 over Sybil's hills. In fourth place among the women was Emmy Stocker who seemingly runs just about everywhere and can't turn down a marathon or ultra. Like Mike Arnstein the poor gal had done Boston on Monday but was strong enough (like Steve Sweeney among the men) to take the female Masters award.
It is possible that some in the field were not too bothered by the race clock. The day was that beautiful. It started quite cool but the early cloudless sky suggested that the day might turn out warmer than forecast. Runners remembered last year when several dropped out. Their fears were not realized. The sun seemed hot but the shade temperature never rose above the low 60's. The 31 mile course through the rolling hills of Putnam county has never looked prettier. In an email message after the race one runner commented:... "this was an extremely difficult race. All hills. Never-ending rolling hills. Beautiful scenery. Awsome."
Before I forget, I must mention the two-person relay. The relay was started 18 years ago so that runners who didn't feel up to going 31 miles on their own could participate in a sort of parallel effort. Relay participants probably get a kick out of being able to swoop past many of those slogging around the full 31 miles. And, as I remember from my own participation, it is nice for the 50K runner to have occasional company on what is often a lonely journey. However, despite its attractions, only two teams entered the relay this year. Kevin Sheldon-Smith and Hiroshi Kitada were the winners in 4:00:25 They seem to have had an enjoyable time. Over the 32.7 mile distance for the relay, their pace works out at 7:20 per mile. Not exactly scorching! Winners nevertheless. Memo to Tony: must get more teams to enter the relay!
This report would not be complete without mentioning the sterling effort of Joe Handelman. One day after his 80th birthday Joe completed his 14th Sybil. He happily received a special medallion as the first 80 year old person to finish the race. The celebration was enjoyed by everyone at the VFW and, last seen, Joe was stuffing himself with his own birthday cake.
The race directors wish to thank all our helpers without which the race could not take place. Special thanks also to Ellen McCurtin, distinguished alumna of Sybil ( won the race outright twice) who at the last minute was co-opted to hand out the awards.Thanks again Ellen.
David Farquhar